North Carolina's #1 Pirate Cruise
BOOK ONLINE or CALL 252-728-7827 FOR MORE INFO & RESERVATIONS
Jump aboard the pirate ship "REVENGE" at 600 Front Street in Beaufort, North Carolina. Our interactive voyages offer fun and adventure for families and swashbucklers of all ages. Come join our crew, take part in a pirate adventure, and enjoy festive music guaranteed to unleash your inner pirate. But be warned; we may need to enlist your expertise to man the water cannons and help defend our ship!
Set sail for a wild adventure that will thrill kids of all ages with an array of cruises and tours offered by Beaufort Pirates Revenge. Docked in the heart of waterfront Beaufort, and unmistakable for its towering pirate ship that haunts the harbor, this distinctive boat tour company is unique for its rare combination of local history, adventure, incredible waterfront excursions, and kid-friendly atmosphere where everyone can be a world famous swashbuckler.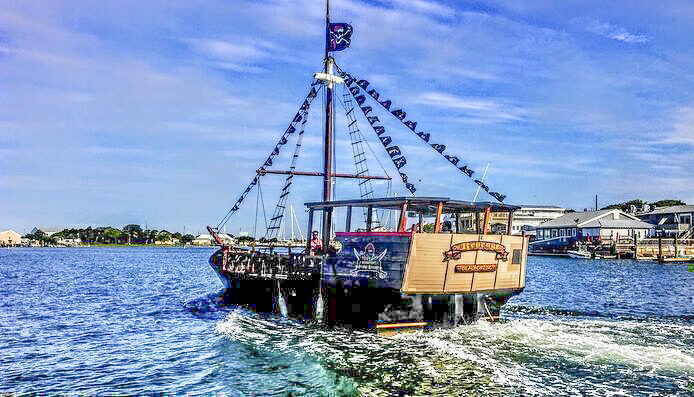 Tour-goers will hop aboard the aptly named "Revenge" which is docked along Front Street to start their adventure and, depending on the tour or charter type, will be treated to a wild adventure filled with local legends, water cannons, and a live pirate show. As the action heats up, kids and adults will take part in the story, and protect the vessel from invaders trying to steal the onboard treasure.
All the adventure takes place on the 40' ft. long replica ship that will transport visitors back in time to the days when Blackbeard himself frequented the small town of Beaufort. Fascinating and fun throughout every trip, this unique excursion is sure to be a favorite Crystal Coast adventure for visitors of all ages, and especially the youngest buccaneers in the group.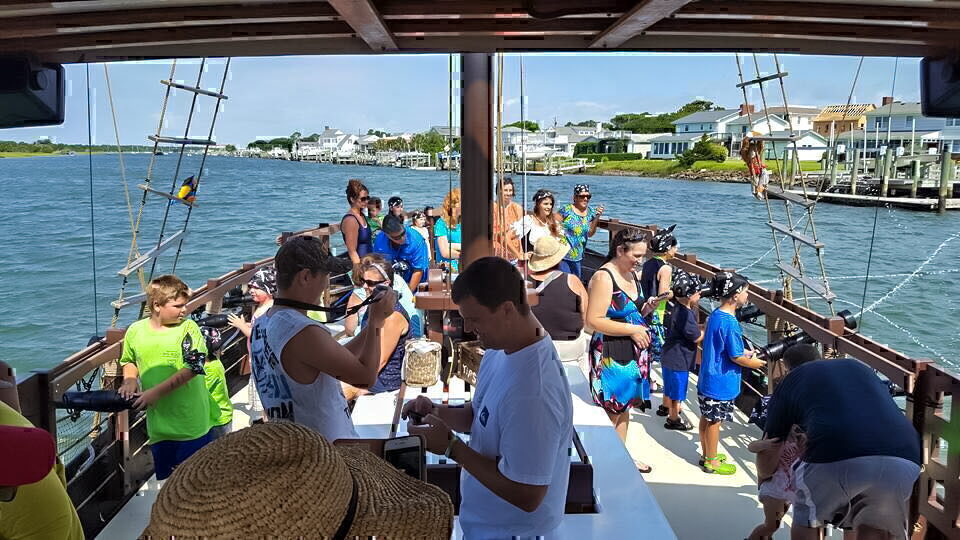 \